Tag: Menstruation
A sanitary napkin is also called by other names like menstrual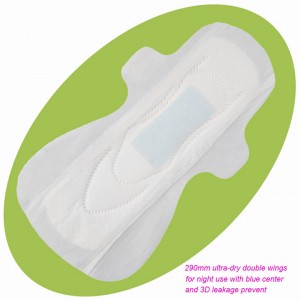 pad, Maxi pad and sanitary pad. It is primarily made from super absorbent material designed to absorb blood flow from the vagina. Although originally intended to stop menstruation, this material can also be used by women who are recovering from abortion, post-birth bleeding as well as vaginal surgery. Aside from these interesting facts, there are other important things to learn about it including the different dimensions of sanitary napkins.
The Dimensions of Sanitary Napkins
On the average, the length of a sanitary napkin is close to 245 millimeters or 9.65 inches. In terms of width, the average is approximately 160 millimeters or 6.30 inches. The thickness also varies, but is more likely close to 3 millimeters or 0.12 inch. Some pads may be bigger or smaller than this, but they are definitely not far from these measurements.
Additional Facts and Other Interesting Details
The main purpose of a sanitary napkin is to absorb the menstrual flow of a woman during her period. It is placed somewhere between the undergarment and the vulva. Because this is worn externally is the primary reason it's different from a tampon, which is actually worn internally. Some of the top brands offering high quality sanitary napkins include Stayfree, Always and Kotex.
There are two main types of sanitary napkins, namely the reusable and the disposable version. A cloth menstrual pad is reusable because it can be washed after use without breaking. The common materials used to make this kind of sanitary napkin are hemp and cotton flannel. On the other hand, disposable menstrual pads are available in different kinds.
For instance, the purpose of a panty liner is to absorb light menstrual flow and daily vaginal discharge. Likewise, it is also best for slight urinary incontinence as well as spotting. Furthermore, it can also be used as a backup for a tampon. Meanwhile, the ultra-thin version is designed to offer more comfort without compromising its efficiency. It is known for its compact and lightweight design that can work well just like a Maxi/Super or any regular menstrual pad.
A middle-range menstrual pad is often referred to as regular, while a bigger absorbency pad is called a Maxi/Super. It is appropriate to use the latter right at the beginning of the menstrual cycle because that point is marked by heavy menstruation. The night pad is perfect for overnight use because it offers better protection when lying down. To help absorb bleeding after childbirth, the use of a maternity pad is highly recommended.