A sport bra is a special kind of brassiere that provides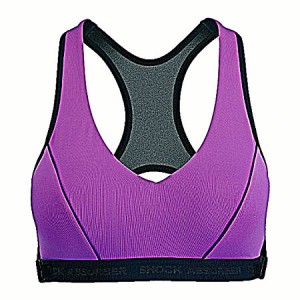 extra support while doing physical activities like sports and regular exercises. This underwear garment is worn to prevent discomfort and damages to the chest ligaments. Aside from doing vigorous activities, this bra is also used by women who just have undergone extensive breast surgical procedures. The sizes of a sport bra are different from the usual brassiere. In order to learn more about choosing the size that fits you, below is a sport bra size guide that you can follow when choosing a brassiere that will suit you.
Bra Sizes
The band sizes of sport bra differ on one country to another. In Europe, United States and Great Britain, consumers can buy XS to 6XL band sizes. However, in some countries like France, Italy, Australia as well as New Zealand, the band sizes available are S to 6XL. Consumers with an underbust measure of 58 to 62 centimeters should choose the XS band size while those with 63 to 67 centimeters underbust measure should buy the S band size. The band sizes of M to L range from 68 centimeters to 77 centimeters. The band sizes of XL to 6XL ranges from 78 centimeters to 107 centimeters.
The cup sizes also vary in countries. The available sizes in Australia and Great Britain are AA to K while the sizes in Europe, Canada and the United States are AA to N. The cup size can be determined by getting the difference between the band size and the bust size. The measurement of the cup size ranges from 10 centimeters to 50 centimeters.
Determining One's Sport Bra
When buying a sport bra, it is important that you know how to know the size that will suit you. To get your size, the first thing to do is to measure the chest size. To do this, get a measuring tape and wrap it around the chest, above one's breasts and below the armpit. If the measurement is an odd number, use the next even number for the chest size. The next step is to get the ribcage diameter. Subtract the ribcage diameter from the chest size to get the cup size.
When purchasing a sport bra, it is also necessary to known the activities that you usually do. If you are using strenuous physical activities, then it is best that you choose the items with underwire. If you will use the brassiere after surgery, it is important to buy a closed sport bra.